Structural Integrity. At Eastlake Auto Glass your safety is our first priority.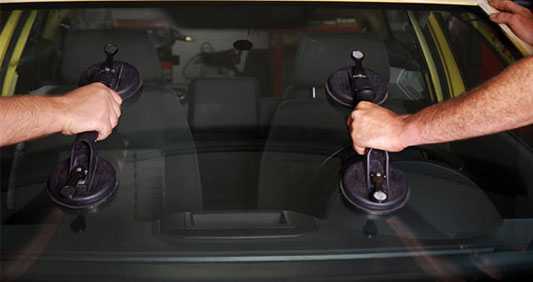 The windshield provides a significant amount of strength to the structural support in the cabin of the vehicle. For instance, in a front end collision the windshield provides up to 45% of the structural integrity of the cabin of the vehicle and in a rollover, up to 60%.
Windshield ranks as the third most important part of a vehicle's SRS (Self Restraint System) system. Along with the airbag and seatbelt, the windshield is an integral part of the vehicle's safety system that is intended to keep its occupant safely inside the passenger compartment during an accident or a roll over.
Think about that for just a moment. How would you like for over half of the force of a collision to be absorbed by YOU because your windshield flew out in an accident? It happens more times than most of us are aware.
The windshield is an integral part of the safety restraint system in your car. It keeps the roof from crushing in on you in a rollover, it allows the airbags to deploy in the correct position to cushion passengers, and prevents you and your family from being ejected in a serious collision. It's important to your family's safety that the auto glass in your vehicle be installed properly.
Our NGA certified technicians follow rigorous standards but we make them go through an extra step! Every technician must study, pass and sign any adhesive manufacture guidelines and be in compliance with the Auto Glass Replacement Safety Standard.
How long will my repair or replacement take?
In many cases:
Rock chip repair: 30 minutes or less
Windshield Replacements Without ADAS Cameras: 1 1/2 hours – 2 hours depending on vehicle
Windshield Replacement With ADAS cameras needing recalibration: 4 – 6 hours depending on vehicle
Side Glass: 75 minutes
Eastlake Auto Glass transfers all stickers onto new windshield – Let us transfer your Good to go Pass, Oil change sticker, parking passes etc.